Design

Sound Library

Features

Stability

Price
Summary
A rock solid DAW for iPad that's beginning to get overshadowed by the competition on iOS. 
Pros
Fully featured DAW Ported Desktop Plug-Ins included Pro Tools like audio editing and recording
Cons
Not really suited for electronic music production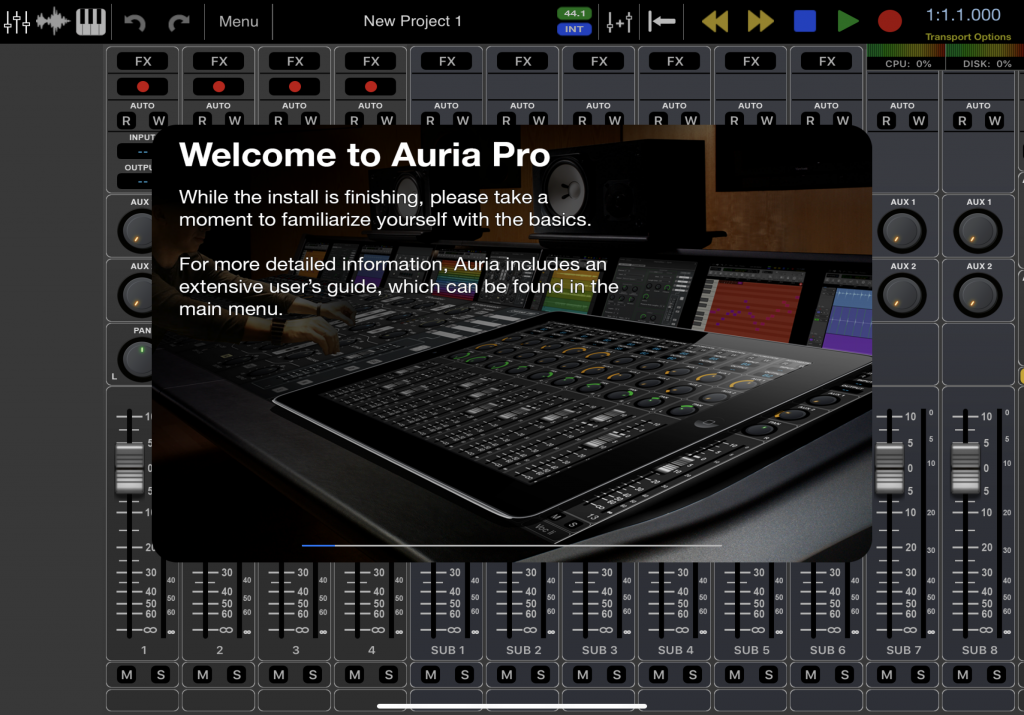 Musicians,Engineers,Producers and Arrangers who take the leap to iOSland – ditching their desktop studio setups in favor of their iPads only to feel short handed afterwards. Not because of a lack of quality in the apps on offer, often due iOS's weak file management system (whole other topic) to the lack of Apps that use similar workflows (UI,Macros,Shortcuts,etc.) from software like Avid Pro Tools, Cuckos Reaper, and Apple Logic Pro X. WaveMachine Labs strive to remedy us a solution with their iPad exclusive – Auria Pro.
Auria Pro is a Digital Audio Workstation for iOS (iPad),with MIDI Sequencing, real-time audio Warping and the ability to record up to 24-input recording (with compatible audio interfaces.) The SSL-styled mixer has flexible routing capabilities, and each track is armed with a Channel Strip that has four plug-in slots for Audio Units and Inter-App Audio enabled effects and instruments.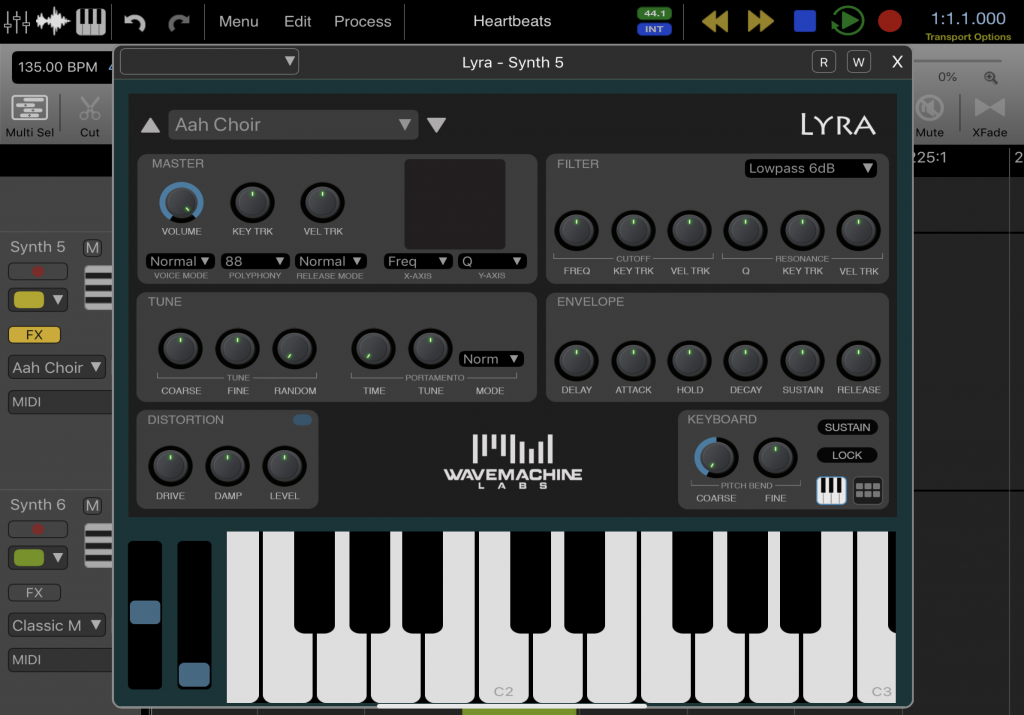 Wavemachine Labs built Auria Pro a few exclusive instruments, with the Lyra Sampler handling the majority of the sound library for the DAW. They also partnered with plug-in mainstay Fabfilter, who lended their Twin 2 and One synths;throwing a few effects like Pro-Q2 EQ, Timeless 2 and Volcano into the mix.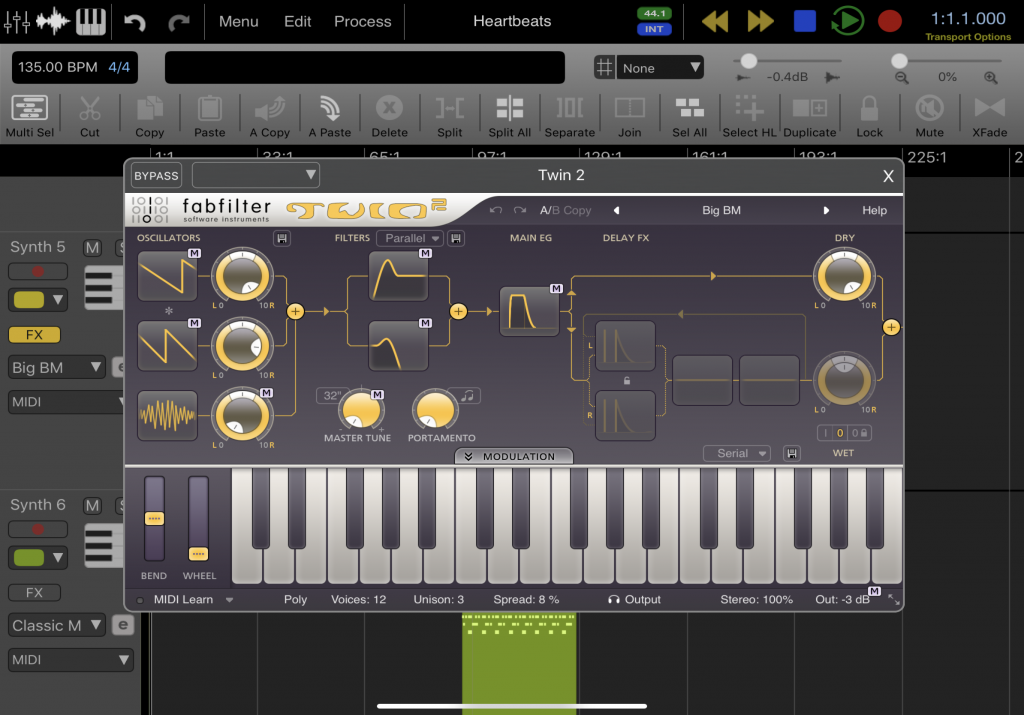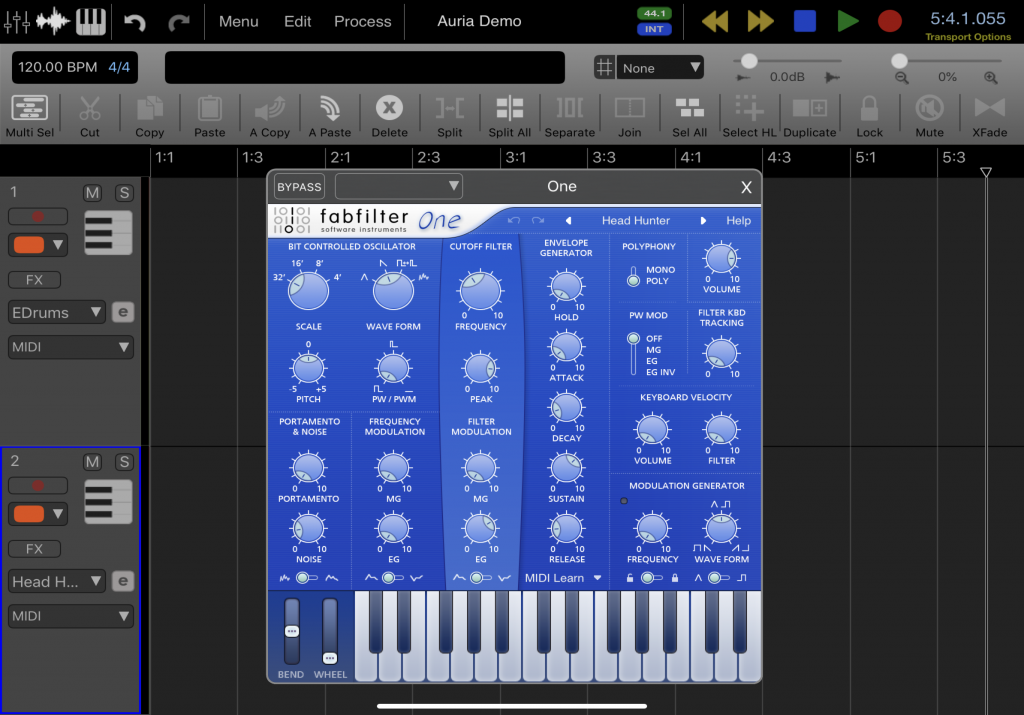 Conclusion
Auria Pro is one of the DAW on the iOS platform that plays it safe, keeping tradition by sharing a similar workflow with it's desktop counterparts and shying away from the more cutting-edge or unique apps on the platform. Which is not really a bad thing at all if you're accustomed to working in a big studio environment and want something more suited for traditional tracking of real world instruments, mixing and mastering. Just don't expect the world if your intent is to produce electronic music like Dubstep or Hip-Hop, as the weak point of Auria Pro is in it's MIDI and composing tools. If you're in a band or a music director of a church choir and want to record with your iPad, Auria Pro may become your best friend.