Xara Designer Pro X3
299.99
User Interface

Ease of Use

Features

Stability

Price
Summary
Xara Designer software is now managed by Magix, but that doesn't stop it's tradition of being the quickest program for illustration and design.
Pros
Fastest Graphic Engine on the Market
WYSIWYG Web Design Tools
Desktop Publishing for Print and Digital
Animation Tools
Cons
Programs assets and content assessible only online
Xara has updated their illustration and design software program Designer Pro to version X (16). Regarded as the app with the "world's fastest graphics rendering engine" , we took a look at the latest version to see if Xara has evolved or devolved over the years.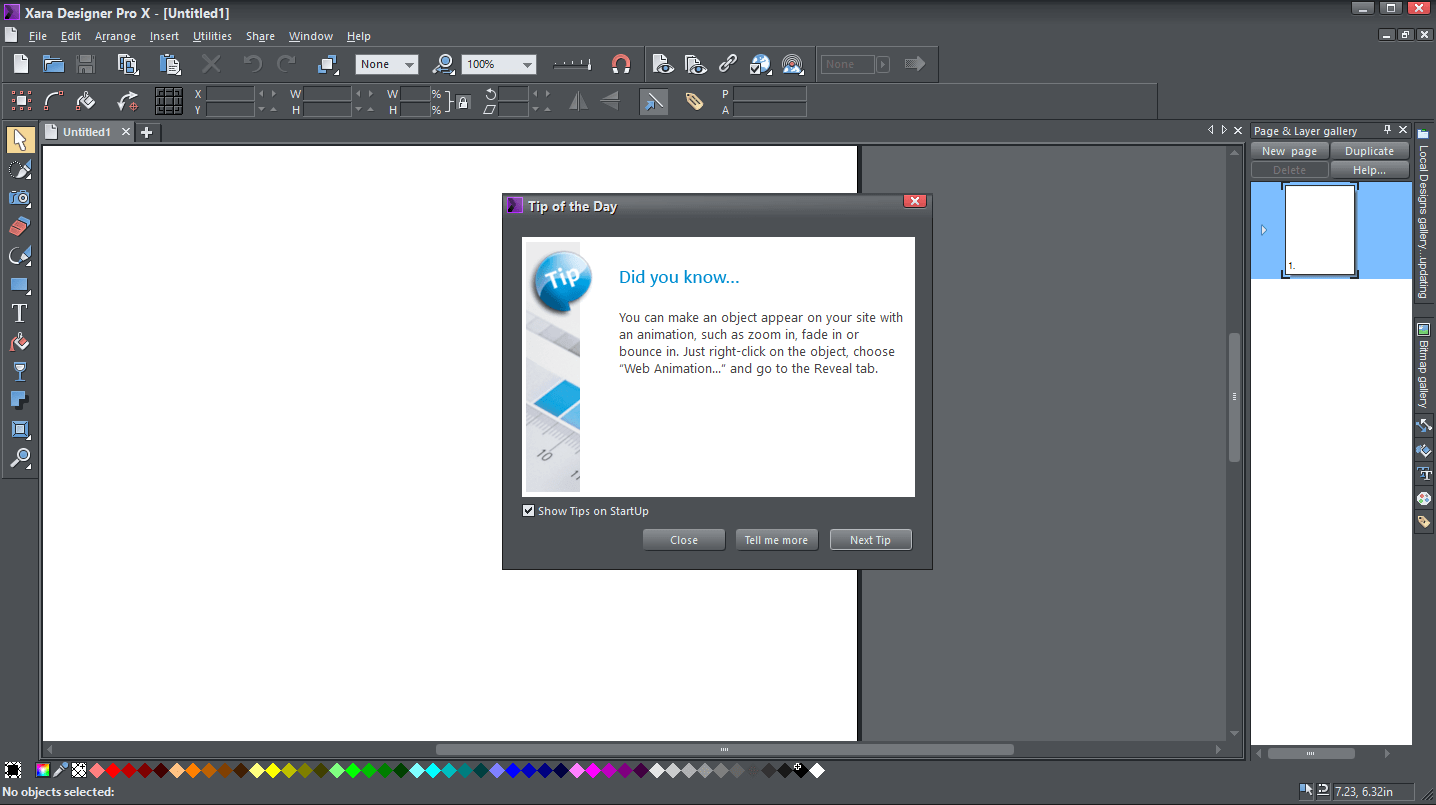 Xara is an international company founded in 1981,with headquarters in Berlin and a development center in London. It's first iteration of Xara was released for the Windows platform in early 1994 as Xara Studio. After quite a few name changes (Artworks, Xara Studio, CorelXara, Xara X, Xara Xtreme Pro) and a couple of license acquisitions (from Corel to MAGIX) – the seasoned design software suite as come of age as Xara Designer Pro X3 (as in version 13).The software is also now a part of the MAGIX suite of products, and offers a whole slew of features in one sleek package of software – that will put the Adobe to shame. Amazingly, there is even a Linux version- known as
Xara Xtreme LX
available.
Promoted as having the "fastest graphic rendering engine" on the market, Xara Designer Pro offers a stable and fast workflow that enables illustrators to transform shapes from flat 2D items to eye-catching 3D designs in seconds.Change RGB lighting on your 3D objects Maya/3DS Max-style instantly. It only helps that the fast rendering is complimented by a minimalistic UI and a brilliant toolkit and property layout.

The Pen,Draw and Bezier-Curve Tools are intelligent and intuitive.

Tools that made Photoshop a household name, like Magnetic Lasso and Object Erase Tool are a clicks away.
Many more intensive bitmap and photo editing tools are available, if you're into that soft of thing.


Transform,Warp,Transform, or add Bezels to your shapes/text/objects – even 3D to your designs in seconds.
To help keep the program bloat-free,the installation process quick and your Hard Drive clutter-less, all of the extra content is available through the Online Content Catalog. And boy, is it quite a collection. Everything from your usual bland symbols like Arrows, email envelopes to social media brand icons to the unusual like Amazon and PayPal Cart Widgets. There are also contact forms, even full blown website templates!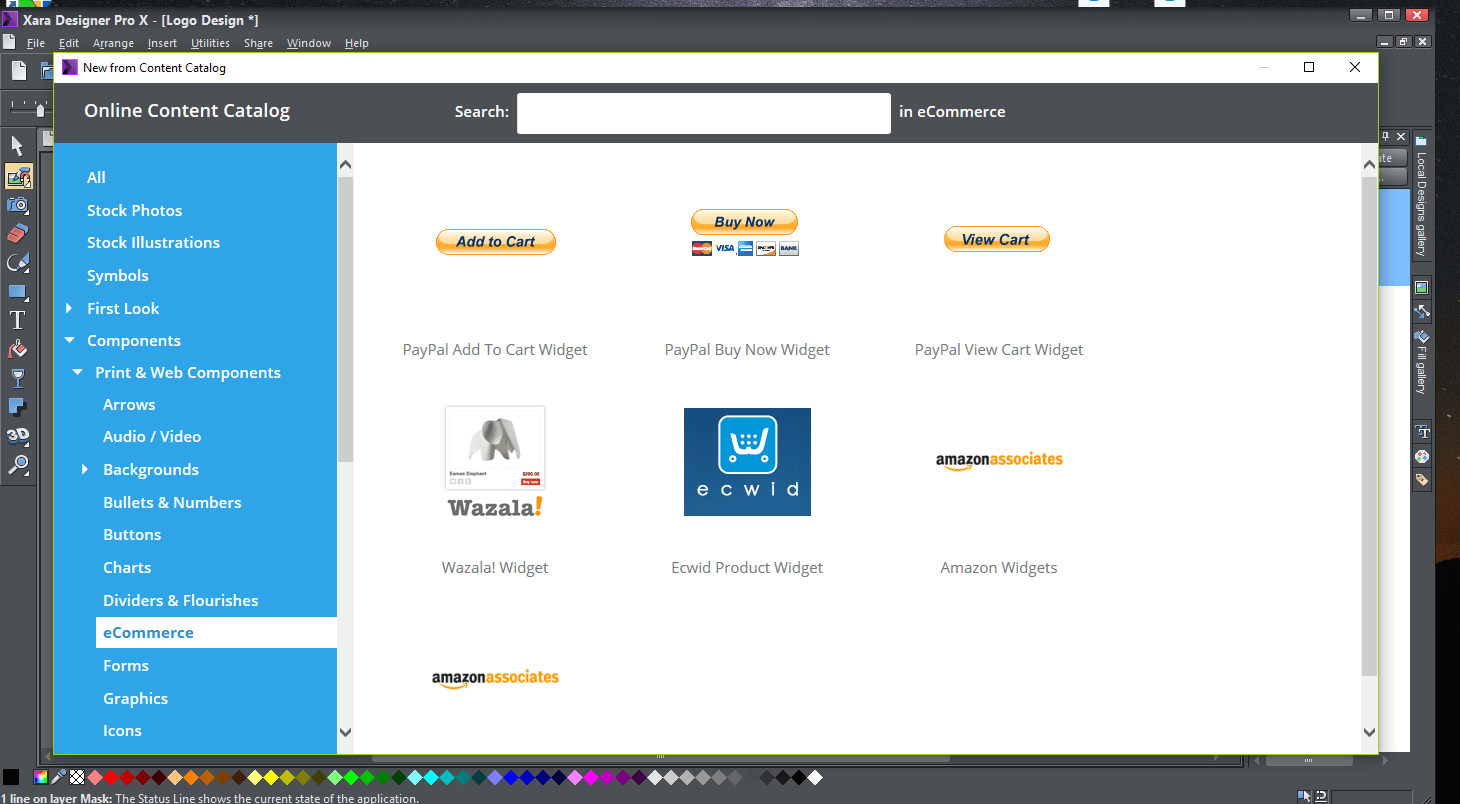 Designer Pro is technically at version 16, though Xara stopped keeping track at 13 (called Designer Pro X3). This version is simply referred to as Designer Pro X. It comes at $299.99, with a year of free updates from the date of registration.
Illustration, photo editing, desktop publishing and document creation, web graphics and websites are all possible within one app, and it all comes in a slim – well coded program that makes you wonder why others like CorelDRAW and Adobe Creative Suite feels so slow and bloated. There is simply no reason why Xara Designer Pro X isn't more popular of a design program, it's basically Illustrator, Photoshop, InDesign, and Dreamweaver in one package. It's even compatible with PS plug-ins. My guess is Xara is a UK based company, and the partnership with MAGIX was done in-part to help with awareness in the US market. Here's to my desire to see them succeed in this endeavor, because Designer Pro X is simply too good of a program to be ignored.