Affinity Designer Review (iPad/Mac/PC)
$19.99-49.99
User Interface

Tools

Features

Stability

Price
Summary
The Affinity Designer app is the predecessor to DrawPlus, and Serif's answer to Adobe Illustrator. 
Pros
Powerful,Smart revisions of industry standard tools Innovative Persona System Awesome Color customization toolset Great with a Active Stylus Pen Customizable live shapes and auto-snapping points great for geometry
Cons
Larger projects sometimes take too long to load and open Stylus Tip Detection needs to be worked on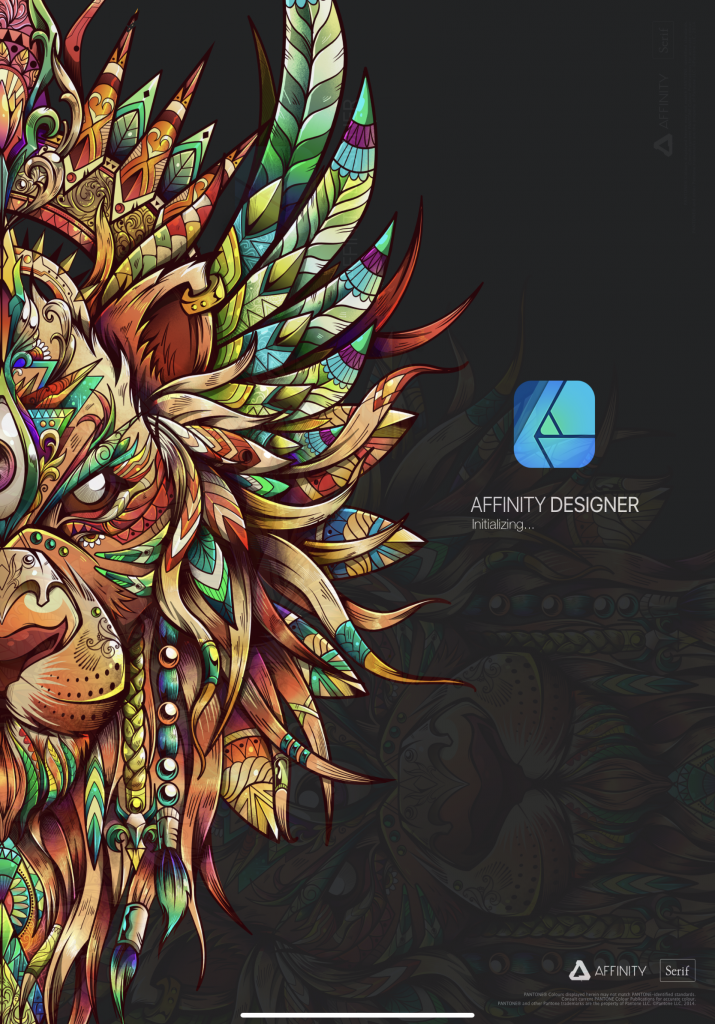 Veterans of Digital Illustration software – Nottingham's Serif , releases visual design software for a new era of computing. The Affinity Suite, which consists of Affinity Photo, Affinity Publisher (now in beta) and Affinity Designer – the latter of which we'll be focusing on in this review. Affinity Designer represents a new start for Serif, originally known for programs such as DrawPlus, PagePlus, WebPlus,etc – users of those legacy programs will not find anything familiar from those apps. Everything from the UI, toolkits and workflow is different – instead of a incremental updates hidden behind a redesign – Designer is built atop a new foundation from the ground up.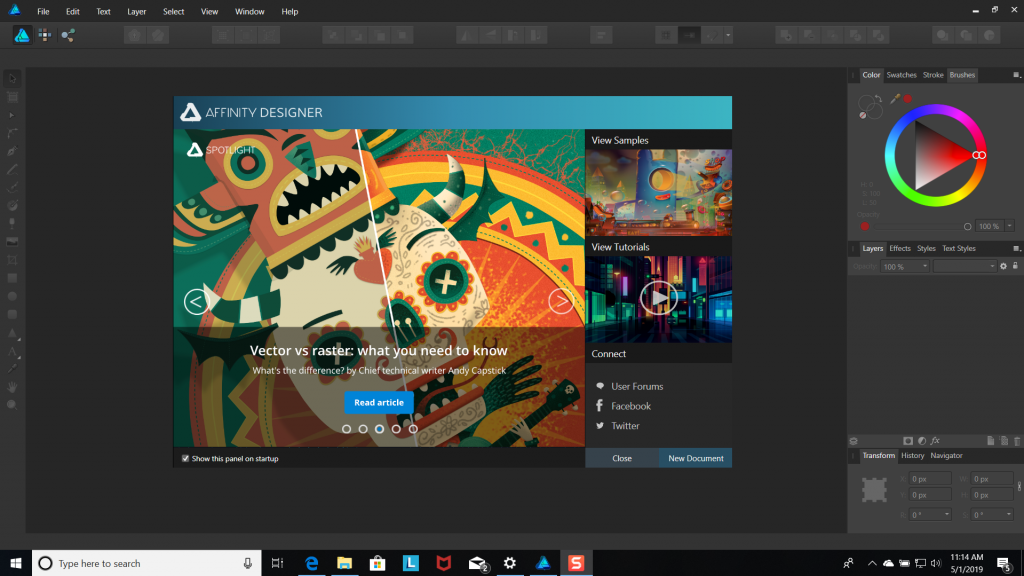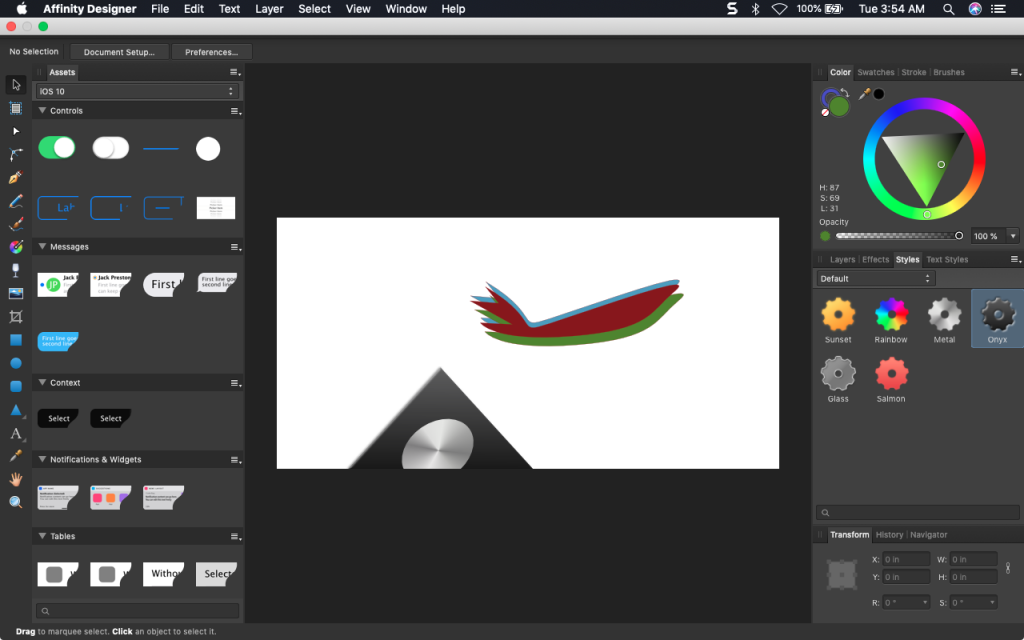 Illustration Rules the Nation
Affinity Designer is one of the edgier, future proof graphic design software programs available. This is largely do to the developers working closely with some of the world's leading designers. It's strength appears to lie in vector illustration at first glance, but a UI look around reveals powerful bitmap tools that revolve around innovative 'Persona' workflows – which I will go more in-depth about in the next section.
There is an iPad version of Affinity Designer, and while it doesn't quite have the same layout as the desktop version – the tools and features are nearly identical.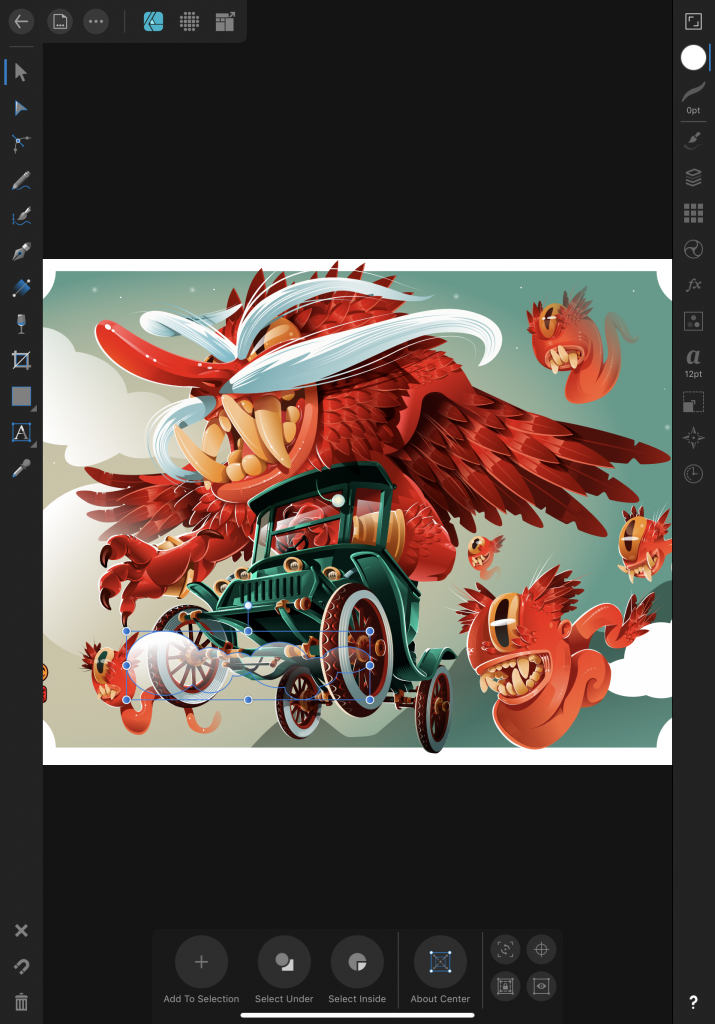 The Persona Workflow
Unique to the Affinity Designer is the Persona workflow, enabling you switch between Pixel (Photo) and Vector tools with the click of a button.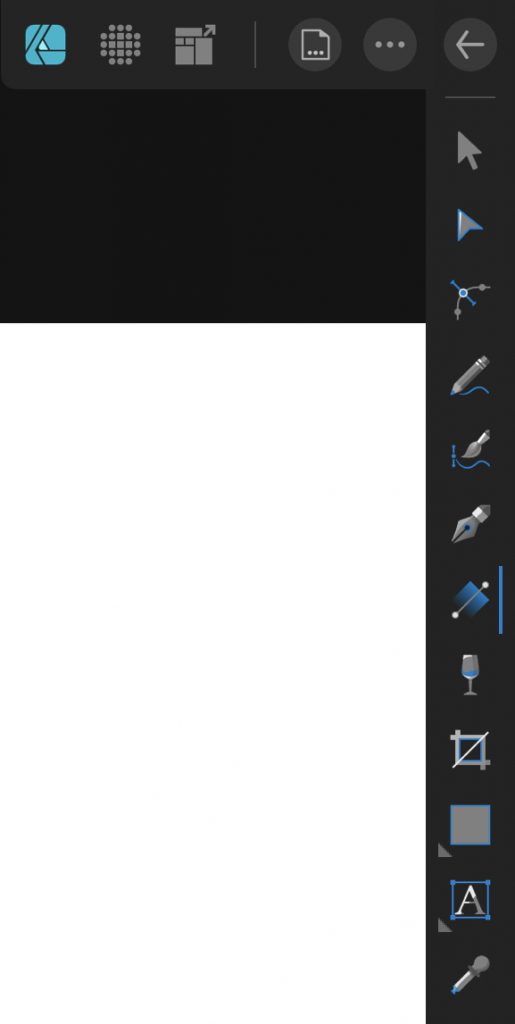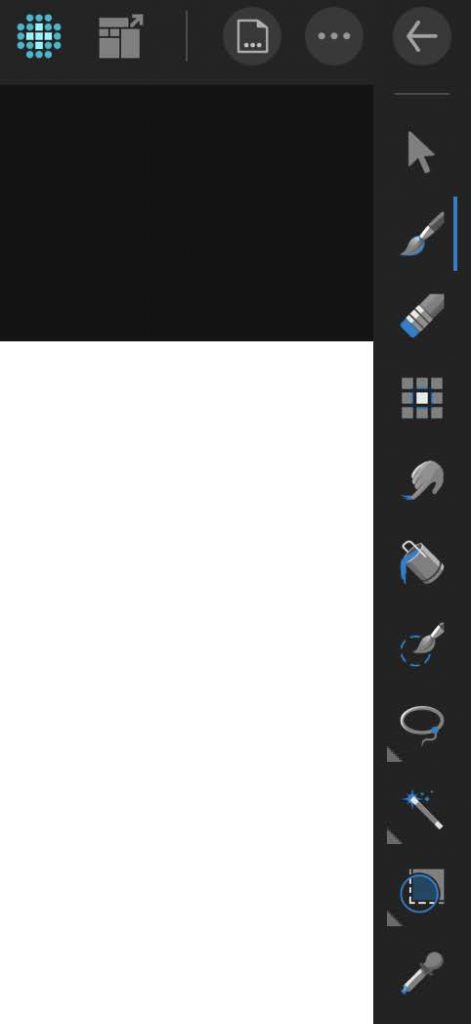 The Vector and Pixel Persona switches the features in your toolbox, and puts those exclusive to the two workflows front and center. Pen and Node Tools ,as well as Transparency and Fill buttons occupy the Vector Persona – while Freehand Lassos and Smudge Brushes for the Pixel Persona make light work of your bitmap tasks.
Conclusion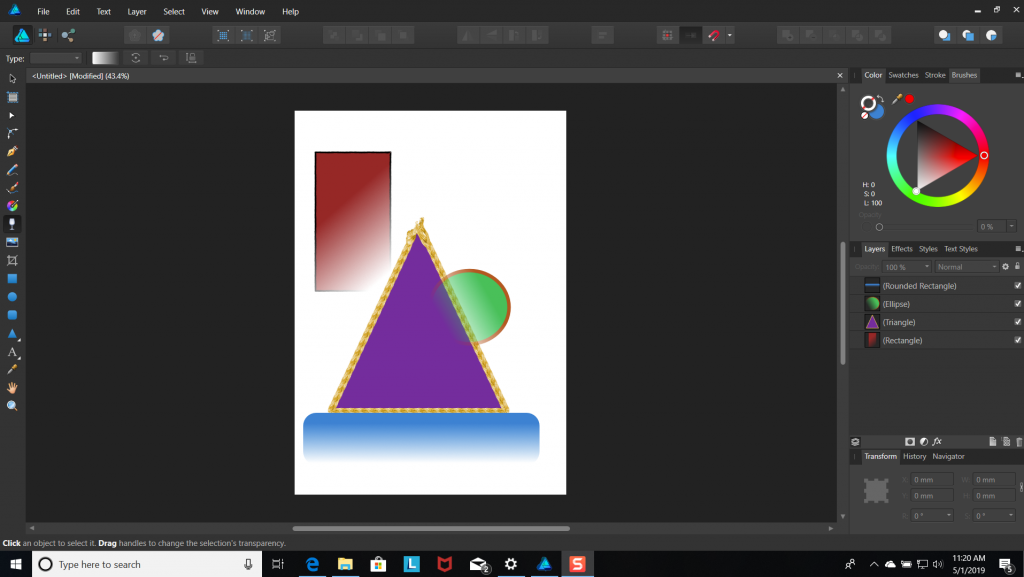 In the few months (for desktop,few weeks for iPad) that I have been testing the Affinity Suite and Designer in particular, I have come to the conclusion that there is a new group of contenders for the toolkit of choice by design professionals. Though a few standout imperfections like Apple Pencil/Stylus sensitivity being a bit numb and larger projects taking a bit too long to load,even on an iPad Pro (2018). Affinity Designer is one program with a toolkit that allows for it's users to jot down results as quick (if not quicker) as the fastest alternatives in the market, while simultaneously offering as many pro trimmings as programs that set the industry standards. The secret sauce Serif discreetly applies lies in the clever tucking away of rarely used and pro features alike, only allowing the essentials to remain visible by default. The end result is a graphic design program that's easy and fun to use while being just as powerful as more popular illustration tools. One to keep an eye out for.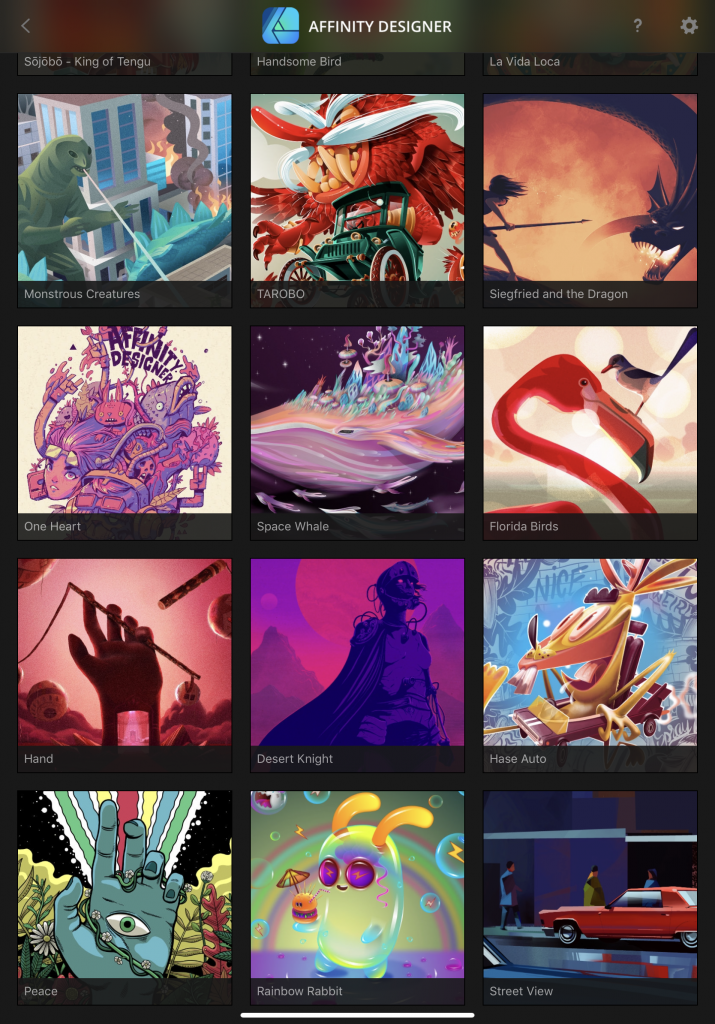 Alternatives
Adobe Illustrator (Adobe – $20.99/Month)
Illustrator is probably the industry standard when it comes to Graphic Design, if for nothing else but seniority in the market. An overall great design package with many industry-leading features and innovative workflows that have been overshadowed recently by instability issues and unpopular subscription-based pricing.
Xara Designer Pro X (MAGIX – $299)
One of the most complete Design software packages on the market, Designer Pro X offers graphic design, photo editing, desktop publishing, web authoring and animation into one complete package. It excels at graphic and photo design, but the web authoring and animation features leave a bit more to be desired and convolutes an otherwise sleek software experience. Great at what it does, but it cost twice as much as Affinity Designer, Photo, and Publisher combined.