Korg Gadget 2
$29.99-$199.99
UX/Design

Sound Library

Features

Stability

Price
Summary
Korg Gadget is an awesome music making app that's crippled by it's lack of PC availability and it's closed architecture not being compatible with Plug-Ins. 
Pros
The best of KORG sounds in one place More Devices than any other DAW ever World Class Sound Quality Beautiful Graphic Interface
Cons
iOS Workflow locked down (No Audio Unit
A world of Gadgets, a Universe of sounds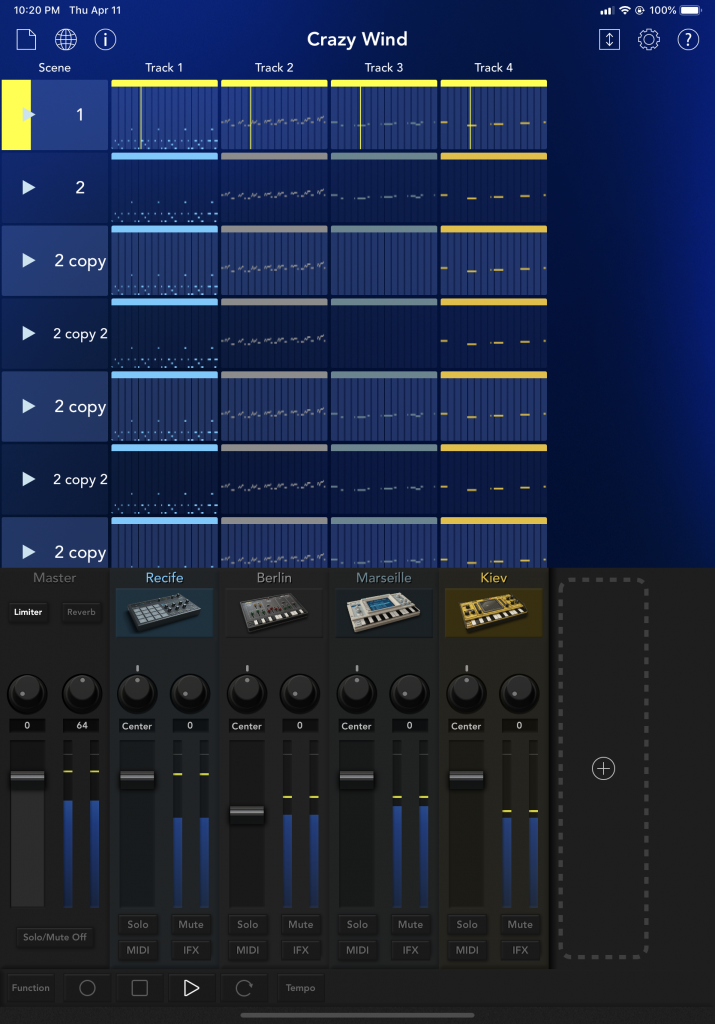 KORG. One of the most recognizable brands in synthesis and biggest electronic instrument manufacturers, is one who's name speaks for itself. The company has been creating keyboards and electronic organs since 1962. They created their first synthesizer, the miniKORG – in 1973. They are most known today for their music workstations like the M1 (1998) and Triton (1999-2004), which helped shape the sound of several modern music genres today.
This goes to say, when a company of this magnitude chooses to parlay decades of expertise in synthesis into music production software – musicians from all walks of life should take notice. Enter Korg Gadget 2.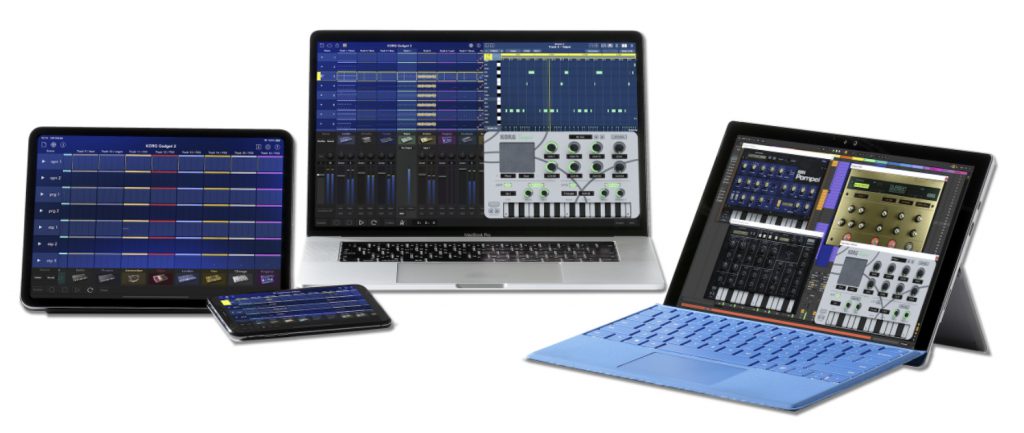 Initially developed for the iPad and iPhone,Korg Gadget 2 is a music production DAW with a collection of gadgets that span from synthesizers and samplers, from drum machines and guitar amps, to audio recording gadgets to acoustic drum modules to ROMplers. And that's before you get to the add-ons purchased and instrument unlocks. Their are 39 Gadgets in total. THIRTY-NINE.
Unlike traditional linear DAWs (Digital Audio Workstations), Gadget 2 uses a tracker styled UI where your sequences play from top to bottom. This may or may not appeal to users at first glance, but the workflow is easy to adjust to in a session or two. The Mixer View is an icon away, which integrates with the Arrangement View a'la Ableton or Logic, giving Korg Gadget a pop-up window-free workflow. From the Mixer View you can insert up to five effects onto each track/Gadget, which are only limited by the power of your device.